David Proval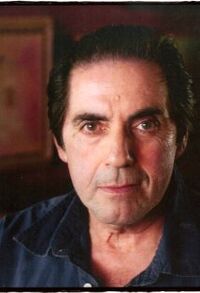 Birthplace
Brooklyn, New York, USA
David Proval, born May 20, 1942 in Brooklyn, New York, USA, is an actor. He guest stars as Detective Paul Turcotte in the first season of Boomtown. He is best known for his roles in Mean Streets (1973) and The Sopranos.
Biography
Edit
Early life
Edit
Proval was born in Brooklyn, New York, on May 20, 1942. He is of Jewish heritage and is the son of Clara Katz, an actress of Romanian origin.
He is best known for his roles as Tony DeVienazo in the Martin Scorsese film Mean Streets (1973) and as Richie Aprile in the second season of the HBO television series The Sopranos in 2000.
He has appeared in the feature films UHF (1989), Innocent Blood (1992), The Shawshank Redemption (1994), Four Rooms (1995), Mob Queen (1998), and The Siege (1998). He made a cameo appearance in Smokin' Aces.
He has had recurring roles in television shows such as Picket Fences, and Everybody Loves Raymond. He appeared in the fourteenth episode of The West Wing "Take This Sabbath Day" as the rabbi of main character Toby Ziegler.
Season 1 credits
"Pilot"
"Possession"
"The Squeeze"
"Reelin' in the Years"
"All Hallow's Eve"
"The Freak"
"Insured by Smith & Wesson"
"Crash"
"The David McNorris Show"
"Coyote"
"Monster's Brawl"
"Sinaloa Cowboys"
"Home Invasion"
"Execution"
"Storm Watch"
"Fearless"
"Blackout"
"Lost Child"
References
Edit
External links
Edit